Published on 16th February 2021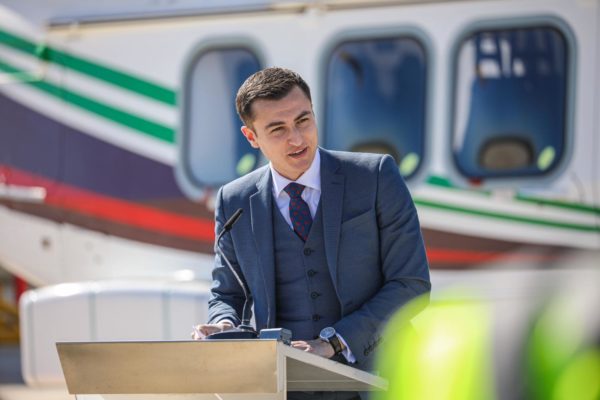 During a visit to Gulf Med Aviation Services, Malta's Minister for the Economy and Industry Silvio Schembri, reiterated Government's support towards the aviation industry in view of current circumstances; culminated by the COVID 19 pandemic, which has severely hard-hit this sector.
Minister Silvio Schembri said that despite a challenging scenario, the time is ripe to map out a holistic approach for the aviation industry, an approach which will enable it to get back on its feet.
'Gulf Med Aviation Services plans to offer job opportunities to MCAST and UOM engineering students who wish to specialize in helicopter engineering, maintenance and operation. Further talks shall be pursued to offer additional specialized training units that focus on Helicopter MRO services' said Minister Schembri.
Minister Schembri welcomed Gulf Med's plans to invest further in training, equipment, and staff to meet its future challenges, particularly their efforts to place Malta on the map by establishing an Aircraft Maintenance Training Organisation.
"The aviation industry as a whole has suffered substantially during these last months. We are proud to have continued our operations, thanks to the humbling dedication of our employees and their families. We are determined to make it through the new normal. The assistance extended to us by the authorities has been consistently positive at every level, and we are truly grateful to have these support structures around us,' said Emma Finlay-Broadbelt, Gulf Med Aviation Services Chief Executive Officer.
From their base in Malta, Gulf Med Aviation Services currently provides maintenance on Leonardo Helicopters AW189, AW139 models, as well as Airbus Helicopters EC135 and Bell Helicopters Textron B412.  Their Malta base provides maintenance and airport assistance to AW189 flights operating to and from offshore Libya.